The BSA organization provides a variety of materials and programs designed to help scouts expand their technical and leadership skills.
National Youth Leadership Training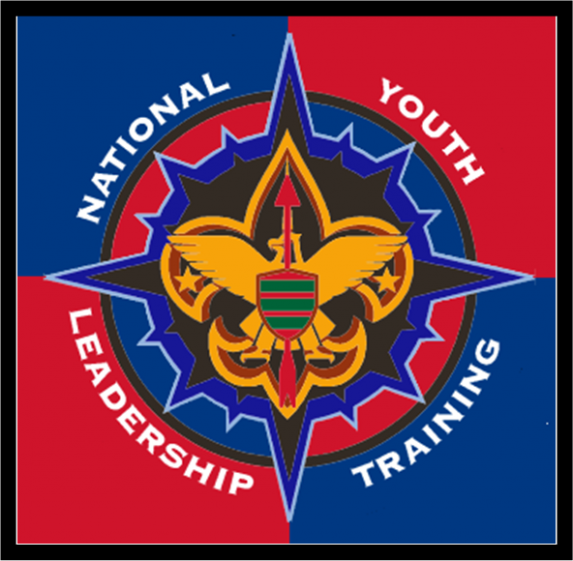 National Youth Leadership Training is an exciting, action-packed program designed for councils to provide youth members with leadership skills and experience they can use in their home troops and in other situations demanding leadership of self and others.
NYLT is a six-day course taught by scouts who have previously taken the course themselves, with oversight by the Scoutmaster and other adult leaders. Content is delivered in a troop and patrol outdoor setting with an emphasis on immediate application of learning in a fun environment. Interconnecting concepts and work processes are introduced early, built upon, and aided by the use of memory aids, which allows participants to understand and employ the leadership skills much faster. Through a wide range of activities, games, and adventures, participants will work and play together as they put into action the best Scouting has to offer.
Scouts must be First Class to attend NYLT. Troop 127 has had many scouts attend this program, as well as participate as youth staff. This year the Boston Minuteman Council's program will be offered at T. L. Storer camp in June. Scouts can attend another council's program if they cannot do so in their own council.
National Advanced Youth Leadership Experience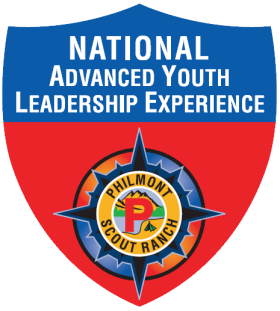 The National Advanced Youth Leadership Experience (NAYLE) is offered by the Philmont Training Center and based at the Rocky Mountain Scout Camp. This camp is designed to provide you with a Philmont based wilderness encounter that motivates you to follow a life of helping others succeed based on the values expressed in the Scout Oath and Law. The Philmont leadership is committed to making NAYLE a very special experience. You will live in a patrol setting at Rocky Mountain Scout Camp where you will use leadership skills to resolve exciting and challenging backcountry situations. The week will conclude with a closing challenge for each Scout to build upon the Legacy of Waite Phillips, the benefactor of the Philmont Scout Ranch.
NAYLE will equip youth leaders to be better Troop Leaders, NYLT staff members and/or superior camp staff. It will help guide a Scouts' journey in leadership service to others, able to develop all members of whichever team they lead. It provides life skills for now and the future.
Online Resources
The national BSA website has a series of videos that demonstrate how to fulfill each and every requirement for the first three ranks of Boy Scouting. They may also be downloaded as podcasts.